Paternity Attorney in Oklahoma City, Oklahoma
Have Questions About Filing a Paternity Suit?
Ask a Qualified Paternity Lawyer in Oklahoma City, OK
Paternity is usually an issue in cases of child custody for unmarried parents. If you need to prove or disprove paternity to resolve a legal matter, turn to the Law Offices Of Matthew Eisert in Oklahoma City, OK. As a paternity lawyer, attorney Eisert can represent you during the paternity suit.
3 Reasons You Might File a Paternity Suit
Why would you need a paternity lawyer to help you prove the paternity of a child? You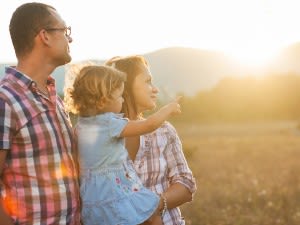 might need to file a paternity suit in Oklahoma City, OK if:
You and the child's parent were not married, and you need to prove paternity
You're trying to negotiate the terms of a child support agreement

You want to obtain child custody or visitation rights
In these situations, filing a paternity suit is often the best way to bolster your case and protect your rights. Call the Law Offices Of Matthew Eisert today to schedule your free consultation with a paternity lawyer in Oklahoma City, Edmond, Moore, OK & the surrounding areas!