Divorce Attorney in Oklahoma City, Oklahoma
Divorce Is Stressful. Don't Go Through It Alone.
Work with A Divorce Attorney in Oklahoma City, OK
If you're preparing to separate from your spouse, you'll need the help of an experienced divorce attorney. Schedule a free consultation with the Law Offices Of Matthew Eisert today. Attorney Eisert can assist with any aspect of divorce law in Oklahoma City, OK, including child custody and division of property.
Having a knowledgeable divorce attorney on your side can make a big difference in the outcome of your situation. Let Matthew Eisert provide the guidance you need. Matthew serves the needs of clients in Edmond, Mustang, Yukon, and the greater Oklahoma City, Oklahoma area. Call today for a free consultation.
What to Discuss with Your Divorce Attorney
Going through a divorce can be overwhelming. That's why it's important to seek the c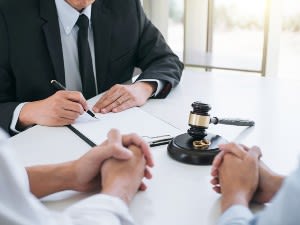 ounsel of a qualified divorce attorney. Here are a few of the questions you'll discuss when you meet with attorney Eisert:
Is your divorce contested or uncontested?
Are you seeking custody of your child?

Do you share property with your spouse?
Even with an uncontested divorce, emotions can run high and things can get messy between you and your spouse. Your divorce attorney will be by your side every step of the way, from filing the paperwork to negotiating the division of property. Call the Law Offices Of Matthew Eisert in Oklahoma City, OK now to get started.
You don't have to try to navigate your way through a divorce on your own. There is real help available from an experienced divorce attorney in the Oklahoma City area. Seek fair treatment and a favorable outcome with a skilled legal professional at your side.
Matthew Eisert proudly represents individuals and families throughout the Oklahoma City area, as well as Mustang, Yukon, and Edmond, Oklahoma. Reach out today to schedule a free consultation.