Help for You & Your Family
Legal Guidance from a Lawyer
You Can Trust
Here for You During Life's Difficult Times
Family Law & Divorce Attorney in Oklahoma City, Oklahoma
Dealing with a stressful family situation can often be contentious and emotional. If you are facing a divorce, in need of help with child custody modification, in the middle of a child support dispute or a paternity lawsuit, it is in your best interest to seek the assistance of an experienced family law attorney. I have the knowledge and understanding to guide you in your pursuit of the most positive resolution available.
Matthew Eisert
Attorney at Law
As an Oklahoma City native, I have a passion for helping individuals and families in and around the community I call home. I started my own private law firm in order to provide personal, one-on-one legal guidance to people who are faced with some of the most stressful and uncertain times of their lives. Legal matters have the potential to be difficult, and when your family is involved it only becomes more emotional. If you are in need of reliable legal representation in family law matters including divorce, custody modification, child support, or paternity, contact me — Matthew Eisert PC — in Oklahoma City, Oklahoma today to schedule a free consultation to discuss your case.
LEARN MORE ABOUT ME
Why You Should Choose to Work with Me
Personal Attention
When you bring your family legal matter to me, you will be working directly with me, without having to go through paralegals and middlemen to get answers and counsel from your attorney. We will collaborate closely together as we explore your legal options and create a sound strategy that can put you in a strong position to seek an outcome to your case that is satisfying to you.
Attentive Representation
Going through challenging family issues is difficult enough without having to worry about not being able to get ahold of your attorney. With me as your legal representative, you can rest assured that I will make it a priority to be available and accessible to you as I listen to your input, explain the different options that are available to you, and answer any important questions you may have.
"Very helpful in getting my issues resolved. I always turn to him for any issue."
JAYSON R.
"Matthew helped me with a very difficult situation! He is such a compassionate litigator & very professional. I would highly recommend him for any divorce issues."
JEANNA G.
"Matt is a very knowledgeable attorney and helped me through my case every step of the way."
JOHN L.
What can you expect from a dedicated family law attorney?
---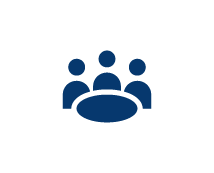 Sound Legal Counsel
Having a skilled attorney in your corner looking out for you is a valuable asset to have in any family legal situation.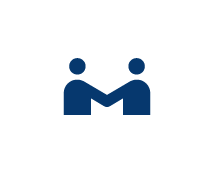 Compassionate Service
I understand that the outcome of your family issue can have a long-lasting impact on your life and will stand by you.
Greater Peace of Mind
You can feel confident that your best interests and the interests of your children will be the driving force at every step.
Let a Skilled Attorney Lead You Toward a New Chapter in Your Life
When you are confronted with deeply personal legal issues involving your family such as the end of your marriage or disputes regarding custody or support of your children, you may feel unsure about what to do next or where to turn for help. Working with a dedicated family law attorney is the first step to take on the path toward a more peaceful and satisfying tomorrow. I am ready to help you get the process started.
Divorce is never something people have on their mind when they commit to a marriage. Unfortunately, in our modern society, it is common for marriages to come to an end. From contentious divorces to peaceful and amicable separations, having a divorce attorney who is committed to standing up for you is an important decision. I will be in your corner as we navigate the complicated legal landscape in pursuit of a more satisfying solution.
If you have children, a divorce takes on an entirely different shape with a new set of issues to consider. Your role in the life of your child and making sure they are provided for financially is your priority, and rightfully so. Establishing a child custody agreement or pursuing a custody modification, along with reaching a fair child support arrangement are key aspects of any negotiation. Let me be your guide in these important issues.
You don't have to worry about making your way through complex family conflicts on your own. As a knowledgeable family law attorney, I am ready to lead the way. If you are in Mustang, Yukon, or Edmond, and you are looking for legal assistance in divorce, custody modification, child support, or a paternity action, get in touch with me — Matthew Eisert PC — in Oklahoma City, Oklahoma today and schedule a free consultation to discuss your situation.